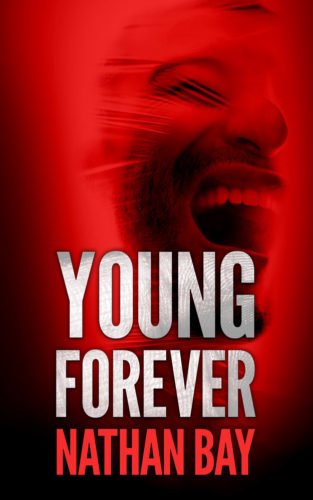 Cold-hearted murder and smoldering hot sex explode in this fluid-drenched gay erotic thriller about a blossoming new romance and a youth-obsessed serial killer.
Gay men are mysteriously disappearing from the city of Nashville. There are no bodies, no evidence of a crime, and police are turning a blind eye to the pattern. But this is the South, where juicy gossip and sordid rumors spread like wildfire. Is a murderer at large, stealthily slaughtering innocent victims? And if so, who is he, and how can he be stopped?
Meanwhile, Roger Willis just turned forty. He's newly divorced and struggling to find his place in the gay dating scene. Instant access to sex is available through your phone, and a careless stranger can reject you with a single swipe to the left. Cool, callous technology has replaced the warmth of getting to know someone through eye contact, a friendly handshake, and casual conversation. His dream of finding love again is beginning to feel hopeless.
Everything changes when a handsome young man named Ben Hudson comes along, and suddenly Roger's world doesn't seem so lonely. There's relationship potential, but Roger has secrets. He didn't survive four decades and a failed marriage without a few skeletons in his closet. What will happen when Ben flings the door open and the secrets come spilling out?
Lies will be told. Hearts will be broken. Fluids will be spilled. It's going to be a bloodbath.
Buy from Amazon Add to Goodreads Listen on Audible
Audiobook
Musical Inspiration
Experience the music that inspired the creative process for writing Young Forever. Below is a Spotify playlist Nathan Bay compiled as the characters were coming to life. Each song pertains to a scene or event in the book and is presented in chronological order.
Trivia
The first draft of Young Forever featured the murders from the killer's perspective. Nathan Bay re-worked the scenes to emphasize the victims. He felt it made the scenes more unsettling to experience the last moments of a person's life.
Music had a powerful influence on the direction of the storyline. Lady Gaga's video for "Paparazzi" and the lyrics to Katy Perry's song "Teenage Dream" provided the most inspiration.
Nathan Bay collaborated with morticians to plan a dramatic finale that featured a shocking way to die.
Three lead characters from Nathan Bay's previous book, The Invisible Plan, provide supporting roles. Both storylines take place in Nashville within a six month period.
Tragedy struck Nathan Bay twice when he was in the middle of writing Young Forever. One of his closest friends, a woman who was like a sister to him, abruptly died from sepsis — infection in the blood. On that same weekend, his cat of 16 years began suffering from organ failure and had to be euthanized. The character of Susan and the cat Edgar Allen Purr were added to the storyline to honor them.
Press