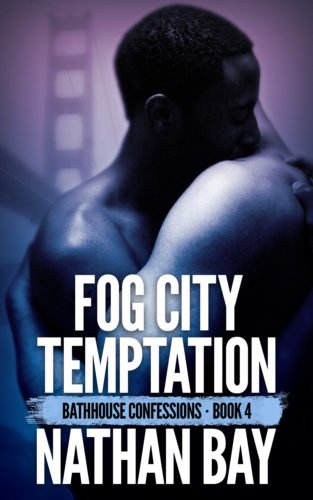 San Francisco, summer of 1955. A sexy and mysterious soldier explores forbidden fantasies with an adventurous young man at the bathhouse.
It starts with a fist full of rope and a pulse-pounding game of role play, as the alpha male soldier Ricky demands complete and total submission from Charles. After their first steamy encounter, Charles finds himself feeling more than just physical attraction to the handsome Army hunk.
But in the conservative post-World War II era of the 1950s, the world outside the bathhouse would never accept the love between two gay men, much less an interracial romance.
Is there a way for Charles to find happiness with his military man or is their secret relationship doomed to end in heartbreak? Find out in this sizzling short story by Nathan Bay, Amazon best-selling author of gay fiction.
Fog City Temptation features 40 pages of heat, just the right length for an exciting bedtime story.
Each entry in the Bathhouse Confessions series is a stand-alone short story which can be read in any order and does not contain cliffhangers.